My Private Ankle Surgery – Earle Miller
Our customers speak louder than any marketing or advertising. We rely a lot on the word of mouth for our service to Canadians. For this newsletter, we interviewed our past client, Earle Miller, of Truro, NS to bring you his first-hand experience for private surgery. It took place in Toronto, in March 2021
What issues did you experience with your foot and when did they start?
I had severe pain outside of my foot. It was most likely caused by a previous injury. My foot healed at an angle to my leg causing much stress on the outside part of my foot. Eventually, that led to a peroneal tendon tear from a fall in June 2020. My orthopedic surgeon indicated it was one of the worst he had seen. I stopped being active to hope it healed, but, unfortunately, it didn't.
What were your physical limitations leading up to surgery and how long were you in pain?
I work in the forest industry and could not perform my regular duties even walking through the forest since my foot pained excessively. I had to stop trying to golf in the summer of 2020 due to pain. Lifting heavy objects caused my right foot to swell and pain even worse.
How long did they say the wait would be to see an orthopedic surgeon in NS through the public system?
I contacted my GP in August who referred me to an ortho surgeon in New Glasgow. His office indicated I would be 6 months wait. I called again after 4 months which then they indicated it would be an additional at least 9 months. I then contacted another orthopedic surgeon who performed a stem cell injection a few years ago. He referred me to a Halifax orthopedic surgeon who indicated it would be 20 months wait. I then moved on to try and secure private surgery.
What made you decide to go the private route?
Excessive wait time for the public health system.
What private options did you consider?
Mayo Clinic in Arizona first since I was there in January 2020 for a complete physical and they could do the surgery quickly. Then I was introduced to Leanna at Health Vantis and shortly thereafter forgot about having it done at the Mayo. Health Vantis found a significantly cheaper and closer option with a surgeon that has a great reputation.
What are your thoughts about the whole process of private surgery – professionalism, access to surgery, wait times, service, response time?
Private surgery is a must-have in Canada for those that can afford it. It would decrease wait times for the public system – and we would get to keep our private surgery dollars in Canada. I lucked out with Leanna finding a Canadian surgeon, especially with the Covid situation.
I had a good introduction to private surgery with my stem cell injection as well as laser surgery on my eyes 21 years ago – both of which I'm extremely happy with.
From my experience, private clinics are extremely professional, very accommodating with booking schedule so us other professionals can have procedures completed which meet our needs and schedules and not just the medical professions schedules. I choose to have my surgery completed in March knowing it was a long recovery time and I could have much of that time in when our forest industry is very quiet in the spring of the year.
What are your thoughts about the difficulties of traveling for medical reasons during COVID-19?
I'm glad I was able to travel to Toronto but would have gone to the US if needed to still have the procedure done. COVID-19 pandemic restrictions made it more difficult and inconvenient but it went very smoothly.
What are your thoughts on COVID-19 precautions that the airline (Air Canada), hotel, and the medical center took in order to prevent exposure?
I have all the respect for those institutions and their precautions implemented for COVID-19.
How is your recovery process going so far? (This question was asked back in April 2021)
Recovery is going very well. I haven't needed any pain medication that was prescribed (if needed). I'm very active so would have to admit boredom by being home and off my feet isn't great – but a bearable option to having no pain!
Do you have any advice for anyone in need of surgery and considering private options?
Absolutely, the way to go for all elective surgeries which seem to be on the back burner publicly – even at the best of times (before Covid). A small price to pay for one's health!!
Do you feel like the price you paid out of pocket justified the results?
Great value with Health Vantis at a fraction of the cost I thought I was going to have to pay to go to Mayo Clinic.
Would you do it again?
Absolutely! I look forward to knowing Health Vantis is going to hopefully be around as I age further and possibly need them again. I will certainly be making my friends aware of their existence.
If you or anyone close to you would like to speak to Earle regarding his private surgery experience, he kindly agreed to talk to our prospective clients. Give us a call toll-free 877 344 3544 and we will connect you.
Summer is Here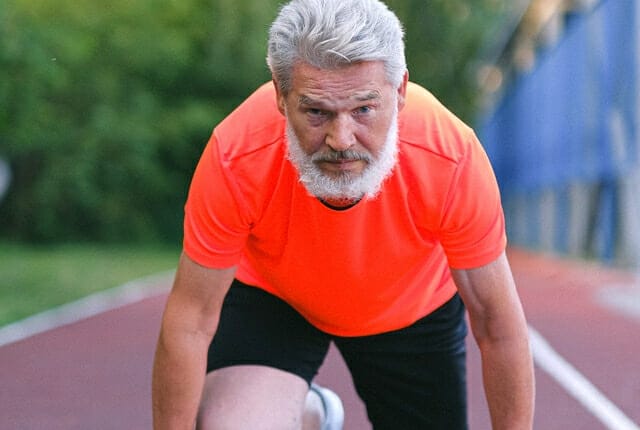 As we go through the summer months, a great reminder is to pay attention to your joints and movements. It is a great time for walks, hikes, and swimming. Many of you will be enjoying watching your kids or grandkids' summer sports or even taking an active part such as coaching or organizing a team. Move through all the motions mindfully, paying attention to the surroundings around you to avoid falls or sprains.
If you are a runner, remember to stretch after each run – your body will thank you. Ensure you be hydrated before your run, to avoid headaches that can occur from dehydration. Alternate cardio and weights exercises days to get your whole body working and moving. Incorporate yoga into your workout schedule.
If you are experiencing pain while moving, see your family doctor. If surgery is recommended and the waitlist is too long, we are here to help you find your private options in the US and Canada. If you have a close one put on a long medical waitlist, we would much appreciate your mentioning us to them.
We hope you have an amazing summer, and we will be back with a newsletter in the Fall!
https://ekgxh4okxj4.exactdn.com/wp-content/uploads/2016/12/healthvantis-logo.png
0
0
Health Vantis
https://ekgxh4okxj4.exactdn.com/wp-content/uploads/2016/12/healthvantis-logo.png
Health Vantis
2021-06-22 10:46:06
2021-06-22 10:54:14
June 2021 Newsletter : Highlight Earle Miller – Private Ankle Surgery