Over the years we helped a number of Canadians get a surgery, consultation with a specialist or a medical treatment in the US without waiting. We put a lot of thought into many moving part and details of medical travel, trying to reduce or eliminate possible risks for our clients and make their journey a success. We want to share some information with you about our experiences and how to handle certain situations. If you are brave enough to do it yourself – this info is for you!
Hours of Research and Calling Hospitals – and You Still Have No Idea How Much It Costs!
US Healthcare is complicated. Most hospitals and medical centers have no idea what the cost of surgery is. They give you only part-answers – the facility cost, for example. Then you have to find out the cost of anaesthesia and surgeons cost. And those can be very rough estimates. It is very easy to lose your mind trying to assemble one sum that you will need to pay for your private surgery. Calling the hospital and asking for the billing department can be helpful. When you talk to someone in billing make sure you tell them that you are from Canada and will be paying out of pocket and ask them if they offer a discount for paying cash. Sometimes savings can be significant – 30 to 50% off the prices.
Connect With Surgeon Before You Make a Decision.
In most cases, doctors are willing to have a conversation with an out of the country client to answer their questions. Ask for it, and prepare a list of questions to discuss beforehand. Many surgeons call after they are done with their hospital rounds and surgeries, so free up some of your evening time and try to schedule it in advance. Sometimes it is not possible to talk to a doctor prior to making the trip, for example when it is a specialist consult. You can at the very least Google the doctor's reviews and credentials to find out more information.
Travel Risks – You Can't Control Bad Weather.
When selecting your flight dates and times, ensure you allow for flight cancellations and rescheduling. If your consultation is scheduled on Monday, make plans to arrive on Saturday, instead of Sunday, especially in winter. If you are purchasing your airfare yourself, don't go for the cheapest, non-refundable, non-changeable option. You may save a few dollars, but if something happens and you are unable to make the flight – you got stuck in traffic due to bad weather, you got a cold and are unable to make the flight, your entire airfare will be lost.
Recovery Time – Be Realistic About Your Recovery.
Depending on the type of surgery it may take you from a couple of weeks to a couple of months to recover. Any surgery is a shock to your body, and it will need rest, sleep, good nutrition and most of the time physiotherapy to heal. Many, if not most, of the surgeries our clients get, are outpatient and minimally invasive surgeries, which means there is no overnight stay at the hospital. Minimally invasive surgeries reduce recovery time but don't expect to go to work or do any heavy lifting in 3 days. Talk to your employer and request some time off to let your body rest.
Your Contact and Your Support – Who Are You Going To Call?
Before and while travelling a multitude of questions will arise. From pricing and doctor credentials to the location of nearby pharmacy. Make sure you have all the phone numbers in one place or your phone has US coverage to look up all the information if needed. Unforeseen events happen – Uber driver took you to a wrong location and you are now late for your appointment, or you got turned away at the Canada/US border, just two small examples of how things get hectic and stressful in a matter of minutes.
If you think this is an extensive list of things to keep in mind, well, it is not! There are so many more details to take care of! You can do it yourself if you have time and are a diligent, detail-oriented person. However, many people are busy and prefer to hire a medical travel guide. A knowledgeable and trusted guide will be there to answer the phone and provide the care and support you need to get your surgery done.
How Much Does It Cost?
Cost concerns come up at the very beginning of our conversations with our clients. Many are afraid that the cost of a medical procedure in the US can be sky-high. It can be. However, we put a lot of research and groundwork into finding surgical centers that are safe, accredited but are smaller and specialized.
We visit every facility we work with, and that is one of the first questions we ask too! The surgeries and treatments are affordable, and pricing is comparable or even less than those in Costa Rica or India. We are able to provide our clients with a bundled price – one price for everything. This price is way lower than an American citizen would pay because most Americans carry private health insurance, which will pay for their treatment. Prices are lower because there is no extra work put into billing the insurance and paying all the billing clerks.
Do You Send Clients to Private Facilities in Canada?
When we were in our first year, the answer was yes. Over the course of our business, we found out that even private facilities in Canada had some roadblocks for us to be able to help our clients in a timely manner and bring value. We decided to focus on delivery of timely, trusted and affordable solutions to our clients, and the facilities in the US are able to accommodate. We can usually schedule someone for joint replacement surgery within 2-3 weeks after their medical records are reviewed.
Are My Private Surgery Expenses Compensated by Provincial Healthcare?
With the exception of Alberta, provincial healthcare plans do not reimburse expenses incurred for private surgery. Even in Alberta, the compensation is a small percentage of the amount spent. The only exception to this are surgeries that are deemed medically necessary but unavailable in Canada.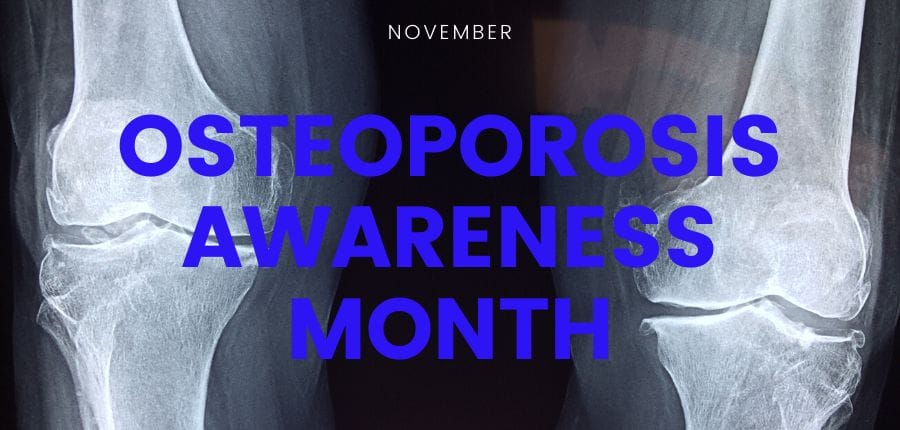 What Is Osteoporosis?
Osteoporosis is a disease that slowly and silently weakens the bones. The word "osteoporosis" itself means "porous bone" and during the time the disease develops the density and quality of bones are reduced. When this occurs, the risk of fracture increases greatly. Often times, there are no symptoms of the disease until a fracture occurs.
According to Osteoporosis Canada, the disease can affect people at almost any age, but it is most common among Canadians 50 years or older. Here are some facts about the disease that the organization presents:
2 million Canadians are affected
At least 1 in 3 women and 1 in 5 men will break a bone due to osteoporosis in their lifetime
Fragility fractures represent 80% of all fractures in menopausal women over age 50
Fractures from osteoporosis are more common than heart attack, stroke and breast cancer combined
Who Needs to Be Concerned?
The disease works in a manner that is not immediately identifiable, as usually there are no symptoms to indicate a person is developing osteoporosis. A number of factors can increase the likelihood of osteoporosis. Some of those factors can be changed and some can not. Genetics play a significant role in determining if someone will develop the disease.
According to International Osteoporosis Foundation below are factors that constitute fixed, unchangeable risk:
Age
Female Gender
Family History of Osteoporosis (or mother/father hip fracture)
Previous fracture
Ethnicity (white and Asian people are more at risk)
Menopause/hysterectomy
Long term glucocorticoid therapy
Rheumatoid arthritis
Primary/secondary hypogonadism in men
Some of the risk can be decreased by modifying your lifestyle.  These are:
Alcohol intake
Smoking
Low body mass index
Poor nutrition
Vitamin D deficiency
Eating disorder
Insufficient exercise
Low dietary calcium intake
Frequent falls
What Testing Is Available and When You Should Get Tested
Talk to your doctor about osteoporosis. Since it has no obvious symptoms, risk factors need to be assessed first. All women and men over 65 should get Bone Mineral Density (BMD) Test done. If you are younger and have risks other than age, your doctor may recommend one sooner. A number of different types of BMD tests are available, but the most commonly used is DXA (dual-energy X-ray absorptiometry).
DXA is a low radiation X-ray capable of detecting quite small percentages of bone loss. It is used to measure spine and hip bone density, and can also measure bone density of the whole skeleton.
BMD tests are safe, painless and accurately measure the density of your bones. They can tell you whether or not you have osteoporosis and how likely you are to develop it in the future, and can help you to make decisions that may prevent fractures or further bone loss.
Current Treatments
Treating the disease means stopping or slowing the bone loss and rebuilding bone to prevent breaks. Choosing a healthy lifestyle that includes good nutrition and exercise can help prevent further bone loss and reduce the risk of fractures. It may also be helpful to fall-proof your home so that there are fewer chances of falls.
A number of different medications are also available to treat osteoporosis. Some of the medication will slow bone loss and some can help rebuild bone. Since everyone is different, it is a good idea to talk to your doctor about the different medications available. You may need to try more than one.