My Medical Travel Story- Iron Infusions in the UK
People travel to get medical treatments for different reasons. We all have our stories and I wanted to share mine with you. I have been iron deficient and anemic for the past two years. Last June I was prescribed iron infusions locally. Over the course of 5 weeks the infusions were done at a local hospital and the cost was fully covered by Nova Scotia MSI. It felt great, I got my energy back and had a fantastic summer.
At the end of September, the symptoms of changing iron levels started slowly creeping back in. Due to heavy monthly bleeding, I was becoming iron deficient again. I was taking oral iron daily and my diet included red meat and spinach. Despite that, my ferritin levels kept going down. I was still bleeding heavily – something my GYN and I have been working on for the past 6 months. Being on warfarin was aggravating the blood loss.
I thought I would bring it up at the appointment with my doctor to see what the suggestion might be. It was to exercise more. My blood work didn't indicate any anemia or deficiency. It did, however, indicate that the ferritin levels were declining. The suggestion to exercise left me feeling frustrated. I knew that exercise was not the answer. I work out at least 3 times a week, eat healthy, and my BMI is normal.
Fast forward the crazy busy holiday season and the dead of winter. My symptoms worsened over. Fatigue was now in charge of my life. I woke up tired.  All day was I waiting to go to bed only to lay there restlessly and unable to sleep well.
The reality of fatigue is debilitating. The solution for me was seemingly easy – get an iron infusion and that would get my energy back.
However, this solution is very hard to obtain. The blood work has to show anemia. I was just a couple of points above, ferritin at 22. The level to get an iron infusion is below ferritin 15. At these depleted levels, one would get a referral to an appointment with a speciality doctor, an internist (about 3 months wait here in NS). Then you would be referred to the day clinic for an infusion (can take about 2-3 weeks).
In the month of Feb, I realized that it is only going to get worse, and until I hit that ferritin bottom no one can do anything here in Nova Scotia for me. I will not get to the province funded infusions till June-July, considering wait times. This realization left me feeling anxious and scared.
I found supporting evidence that iron deficiency fatigue can be successfully treated in those unable to benefit from oral iron with an iron infusion. In one of the health blogs, I came across a YouTube video about an iron clinic in London, UK. I immediately reached out to Dr. Toby Richards, and got an answer by email in about an hour. My blood work does show a deficiency. They can help with an infusion and are able to accommodate the appointment pretty fast.  I would only need one appointment and an infusion due to the newer IV iron solution.
Yes, there was a cost. And I would have to get to London, which is another cost. So I pondered and shared this information with my friends. Oh, if only I lived in the UK!
One of my friends works for WestJet. Upon hearing my monologue about being tired, and inability to get treatment locally she said: "I am working the London route on Sunday and will have a 48h layover there. Why don't you come with me?" The reasons were many – my mother in-law just had surgery and was in recovery in the hospital, I had to leave my business for 3 days, I had commitments at my son's school, and his after school activities and a dentist appointment and so on…It would be hard to leave all this and go get better. But how can I take care of people around me, if I can not take care of myself?
The decision was made. An email to Dr. Richards secured an appointment in two days. I was on my way to get better. I felt nervous. The infusion was using Monofer, not the same as I had here in Canada, Venofer. Even though Dr. Richards assured me it is a safer one, and it allows just one infusion, I was still nervous. What if something happens?
I arrived at the Iron clinic office and was greeted by three smiling women, two doctors and one nurse. They were happy to answer many questions I had about iron and iron infusions. Dr. Abeysiri spoke with passion about the role of iron in a human body and the research that she has been doing on it. The office was sunny and the atmosphere was friendly. My blood pressure was monitored throughout the process. It was uneventful and I was done in about 1 hour.
Back home and now over a month after the infusion, my energy levels are up, I sleep well, and no longer experience the extreme fatigue. The quality of my life is significantly improved. I am very thankful for my dear friend and for the amazing team of health professionals at the Iron Clinic who made this happen.
May is Brain Tumor Awareness Month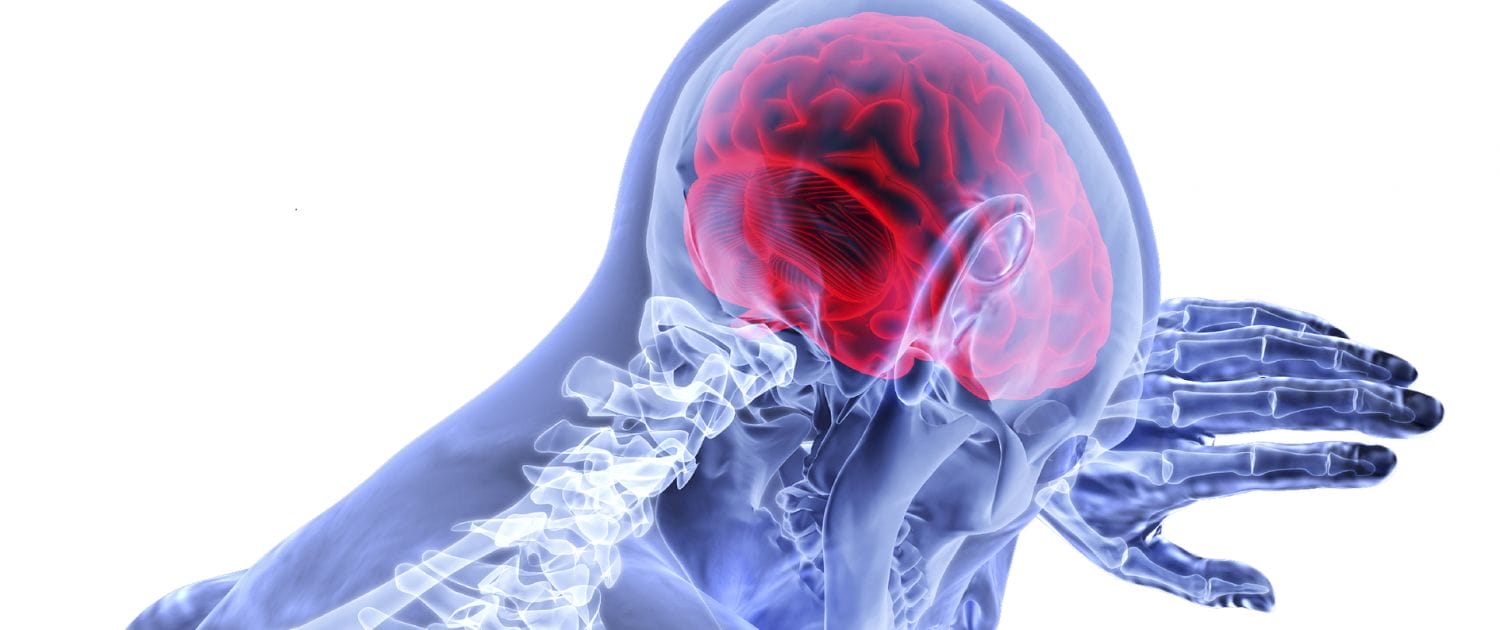 During May, the Canadian Brain Tumor Foundation is reaching out to all Canadians to raise awareness about brain tumors. About 55,000 Canadians are living with a brain tumor, and every day there are 27 new brain tumor diagnoses. Depending on the type of tumor treatment plans differ. Today we wanted to highlight one of the treatment options – Gamma Knife Radiosurgery.
What Is Gamma Knife?
Gamma Knife Radiosurgery actually involves no knives or cutting. It is radiosurgery that uses specialized equipment to focus about 200 small beams of radiation on a tumor. Each beam uses weak radiation that passes harmlessly through normal tissue. They meet in the tumor spot, delivering a powerful radiation dose that affects the tumor cells. The radiation is targeted using MRI imaging, CT scans, and angiography to determine the extent of the tumor. Then a computer program maps the structure, which tells the surgeon exactly where to apply the radiation.
Why Is Gamma Knife Used?
No cutting means less invasive surgery. Sometimes a tumor in the brain is too hard to reach using standard surgery or a person is not healthy enough to undergo a standard neurosurgery. Gamma Knife radiosurgery is generally less risky than traditional neurosurgery. There are fewer complications associated with anesthesia, bleeding and infection. In addition, it may have a lower risk of side effects compared with other types of radiation surgery.
The surgery is usually an outpatient procedure and does not require stay in the hospital. Most people return to their daily activities within 1-2 days.
What Conditions Are Treated with Gamma Knife Radiosurgery?
A number of conditions can be treated with this surgery, not just brain tumors.
Acoustic neuromas
Blood vessel problems i.e. arteriovenous malformations
Brain tumors
Epilepsy
Nerve problems i.e. trigeminal neuralgia
Parkinson's disease
Pituitary tumors
Gamma Knife Radiosurgery is available at a few Canadian hospitals. If you have been diagnosed with a brain tumor, ask your doctor if you may be a good candidate for Gamma Knife treatment instead of traditional neurosurgery.
Happy Mother's Day!
This, and any year, please remember to ensure you are current on preventative care for women. Below are some guidelines for generally healthy women. If you have a family history of any disease please ask your doctor about preventative screening based on your family history.
If you are 64 years or younger and are otherwise healthy:
Mammogram (age 50-74) every 2-3 years
Colorectal cancer screening age 50 -75 (fecal blood sample, sigmoidoscopy, colonoscopy) every 1-2 years
PAP Smear test (cervical cancer screening) every 3 years
Cholesterol testing every 1-5 years women over 40 years old
Diabetes screening
Bone density test
https://ekgxh4okxj4.exactdn.com/wp-content/uploads/2016/12/healthvantis-logo.png
0
0
Health Vantis
https://ekgxh4okxj4.exactdn.com/wp-content/uploads/2016/12/healthvantis-logo.png
Health Vantis
2019-05-07 13:10:45
2019-05-07 13:10:45
Newsletter, May 2019