January Is Alzheimer's Awareness Month.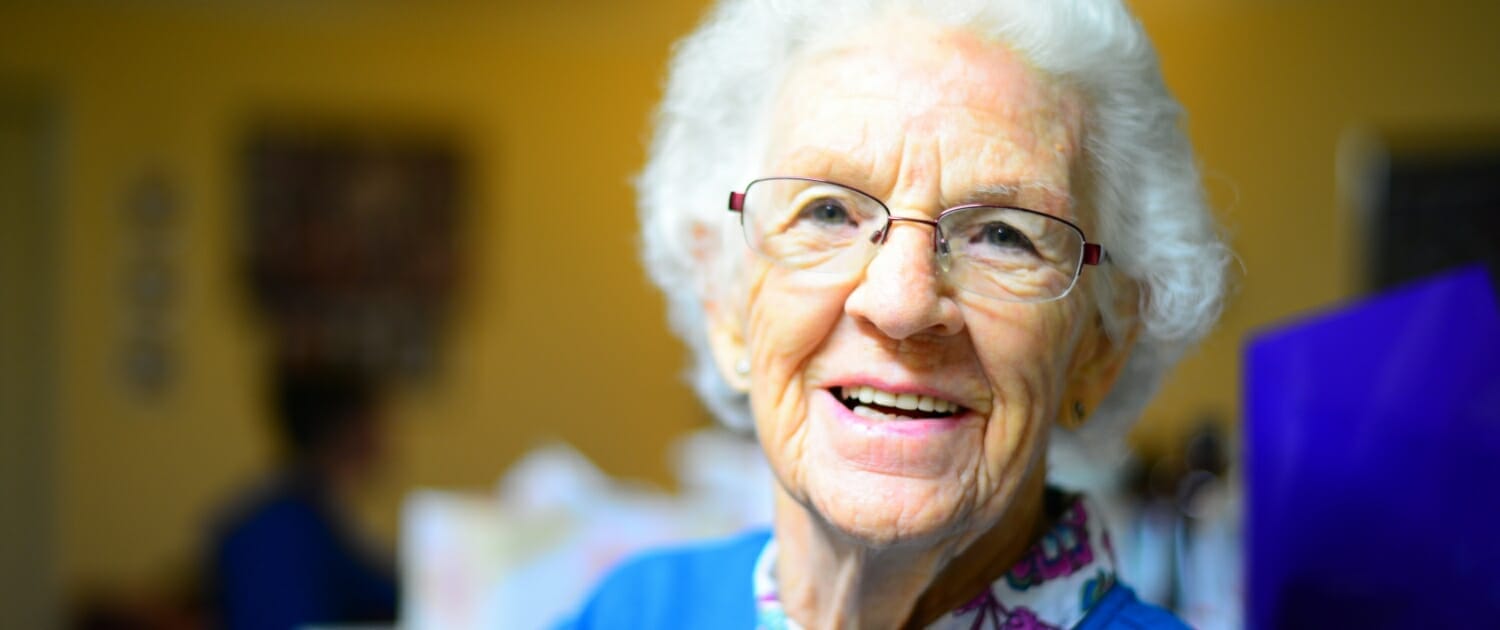 Alzheimer's is a type of dementia that causes memory problems and affects thinking and behaviour. It is the most common form of dementia. Although early onset of Alzheimer is possible, most of the affected people experience symptoms after age 60-65. There are currently 564,000 Canadians living with the disease.
There are two identified forms of Alzheimer's, sporadic and familial.  Sporadic Alzheimer's is most common and has no specific family link. It is usually due to a combination of genes, environment and lifestyle.
Familial Alzheimer's is rare and those affected have strong family histories of the disease. It is passed through a specific gene from parent to child. If a person has familial Alzheimer's disease, their children have a 50% chance of inheriting the disease-causing gene and developing Alzheimer's disease. Familial Alzheimer's disease has the same symptoms as sporadic Alzheimer's disease and can develop at any age.
The disease worsens over time and currently, there is no cure.  There are treatments available for the symptoms. An early diagnosis can mean that these treatments are started in the early stages and have a greater chance of being helpful. In addition, it may help with the preparation and handling of later stages for the affected person and their loved ones.
Can we do anything to prevent Alzheimer's? Currently, there is no sure way to do so, however, according to the Alzheimer's Society of Canada making healthy lifestyle choices will keep your brain's ability to sustain long term health and fight illness. The below is a list of things you can try.
Decrease your risk of cardiovascular disease – watch your blood pressure, cholesterol and beware of diabetes. Those three can be connected to the higher risk of Alzheimer's.
Exercise regularly. Make sure to include a cardiovascular element to your workout program – 30 min of moderately vigorous exercise 3 to 4 times per week.
Stay socially connected to people
Learn new things to keep yourself mentally active
Get enough sleep
Dr. Sabina Brennan, an Adjunct Assistant Professor at Trinity College Dublin and a founding director of Trinity Brain Health,  created a video that talks about preventative measures for the disease. She also has a book coming out on March 7th – "100 Days to a Younger Brain".
There are free resources available to those affected by dementia. Alzheimer's Society of Canada has a chapter for each province. There is an abundance of information published and information sessions run throughout the year. Alzheimer's is not a disease one needs to face alone. Reach out to your local chapter and learn more about ways to get involved.
Minimally Invasive Spinal Surgery
Minimally invasive surgery is one of the more common words used to describe newer surgery approaches and techniques. Spine surgeries are not an exception. We even came across ultra-minimally invasive when doing research. Things have definitely moved on in the past few years and spinal fusions are now routinely done on an outpatient basis.
However, the meaning of minimally invasive can be confusing. As we know any surgery is a bit of a shock to your body. Recovering from surgery can take time.
The recovery from traditional spinal fusion was lengthy and painful. The traditional approach was to make an incision that is 5 to 6 inches long, move the muscles aside so that the surgeon can see the spine. One of the major drawbacks of open surgery is that the pulling of muscle can damage both the muscle and the surrounding soft tissue. Therefore, healing takes time. There is an increased risk of blood loss and infection.
Minimally invasive spine surgery was developed to treat spine issues with less tissue and muscle disruption. Through the use of specialized instrumentation, intraoperative navigation, advanced robotics and microsurgical techniques, surgeons are able to perform many common spinal procedures through very small incisions. These techniques lead to more rapid recovery, shorter hospital stays (often < 24 hours), less pain, lower complication rates, and faster return to work. There is less bleeding, fewer days spent in the hospital (if any) and therefore less risk of infection.
Many spine conditions can now be treated with minimally invasive surgery. Some of these conditions are:
Degenerative spinal conditions
Herniated discs (cervical, thoracic and lumbar)
Spondylosis
Spinal stenosis
Slipped vertebra (spondylolisthesis)
Spinal deformity
Synovial cyst
Your neurosurgeon will be able to determine if you are a good candidate based on the sources and type of back pain you are experiencing and your diagnostic tests, such as X-ray and MRI. Depending on what condition you have, these surgeries may be available to you:
Minimally invasive lumbar fusion
Minimally invasive thoracic fusion
Microdiscectomy
Artificial disk replacement
Minimally invasive lumbar laminectomy
Direct Visual Rhizotomy
Kyphoplasty
Minimally Invasive SI (Sacroiliac) Joint Fusion
It is always a good idea to get a second opinion before any surgery. Health Vantis provides a free review of your diagnostics by a private, board-certified neurosurgeon(s). We then present more than one option to our clients to enable them to make a better decision about their spinal surgery.
5 Tips to Help with Exercise in Winter
We all know that winter brings hibernation moods, shorter days and lack of motivation to go outside for a run or drive to the gym. It is, however, very important to stay active in winter. In some parts of Canada winter last longer than some people would hope for, and the need to exercise does not diminish. Below are 5 tips to get moving in winter
Bring your workouts indoor – get a gym membership. If your resources allow, set up a small area in your home where you can practice yoga, place a treadmill or a spin bike.
Join your kids or grandkids on their outdoor play. Some fresh air and moving around is sure to follow!
Dress according to the weather and go outside – walk your dogs, have a look around your neighbourhood, observe winter changes at a local park.
Get a group of friends to commit to a winter exercise routine and motivate each other to stay on track.
Embrace the winter! It gives us an opportunity to ski, snowboard, skate, snowshoe, walk (yes, it is still an exercise in winter!) Pick a winter sport you might enjoy and give it a try!
https://ekgxh4okxj4.exactdn.com/wp-content/uploads/2016/12/healthvantis-logo.png
0
0
Health Vantis
https://ekgxh4okxj4.exactdn.com/wp-content/uploads/2016/12/healthvantis-logo.png
Health Vantis
2019-01-10 01:47:00
2019-01-10 15:28:57
January 2019 Newsletter