We can't believe that November has arrived – 2018 has been a fast and exciting year! In this issue we are putting the spotlight on MDAccess, a company that connects you to a doctor on the phone any time, anywhere. We also talk about Lung Cancer and advancements in diagnostics and treatments, as November is Lung Cancer Awareness month.
MDAccess – Doctor at Your Fingertips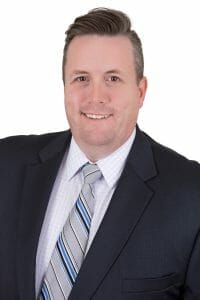 MDAccess allows businesses and individuals to directly connect with a team of Canadian-based nurses and doctors to resolve and document a medical issue. It is designed to help people get medical assistance when and where they need it. We had a pleasure to chat with Mike Vaughan, President of Preventative Healthcare Canada, the company that brings you MDAccess.
Health Vantis: Mike, there has been a lot of press about telehealth as well as some companies emerging that provide these services. Why was MDAccess created and what problem does it solve?  
Mike: MDAccess started over 20 years ago as a service for remote industrial companies that didn't always have the resources to have a doctor on site.  We recently identified the need and opportunity to offer MDAccess to groups very similar to an employee benefits model.  The biggest benefit of the service is as a member of an MDAccess group the client/patient has immediate access to medical service. No more hours of waiting and wondering. Imagine sitting at home with a severe pain, yet knowing you cannot reach your own doctor by phone and hesitant to travel to the closest emergency department and waiting hours. Make a single phone call and you have immediate access to a nurse and doctor as required! Approximately 85% of the calls that MDAccess receives are resolved on the phone and therefore save patients from having to go to a walk-in clinic or an emergency department.  The benefit is two-fold. We help eliminate unnecessary trips to the doctor, and you can receive advice, guidance and a treatment plan without even having to leave the comfort of your home, office, or even away on work/holidays.  The service is 24/7 and travels with you worldwide! All of this for as little as a dollar a day!
Health Vantis: It is a competitive market out there. What sets you apart from others?
Mike: The biggest differentiator for our service is that we are owned and run by an emergency physician.  Other similar services are operated as a connector service.  As such, you are simply connected to an available Doctor. At MDAccess, all Doctors are employed by MDAccess and work under a disciplined holistic service and reporting standard. We currently have 20+ doctors on our staff, and we are continually fielding requests from physicians that are excited about the opportunity to join the MDAccess team.
Health Vantis: How did you get involved?
Mike: I was first introduced to one of my partners (there are 3 of us that own PHC) by a mutual friend.  He and his brother had already started the company, but were looking for someone who was the right fit to really run with the concept.  We had a lot of conversations about different aspects of our healthcare industry and what we could do to help.  We had, and still do have very similar thoughts on how we could help eliminate some of the strain on healthcare system and provide immediate access to a doctor when needed, without travel or the typical excessive wait times.  It was a great fit right from the start, and it continues to be a collaborative work between us.
Wondering how MDAccess works? 3 easy and simple steps:
complete your and your family's personal health record
download the app to help self- identify your symptoms and
call the MDAccess number.
You will then speak to a nurse who will perform a comprehensive assessment and connect you to a doctor within minutes. You are covered 24/7. If required, prescriptions can be sent directly to your pharmacy – what a great feature for those that have run out or forgot their medications and are traveling to a different province!
Services are available in French or English to all Canadians. You can even send photos of your medical issue directly to the doctor and all medical information is kept safe and secure.
My favorite feature besides easy access? If I still need to go to ER, the doctor will give me clear and comprehensive instructions on what I need to tell to the ER to save time and get medical help. That is a lifesaver to someone in distress over a medical issue and bridges the communication between doctors so that no time is wasted when I get to the ER.
If you or your company are interested in the service, contact Health Vantis to learn more and subscribe!
November is Lung Cancer Awareness Month
According to Canadian Cancer Society, lung cancer is the most commonly diagnosed cancer in Canada (excluding non-melanoma skin cancers). It is the leading cause of death from cancer for both men and women in Canada.
Early detection and diagnosis are the key to surviving lung cancer. National lung cancer screening trial that enrolled 50,000 participants revealed that after the six-year follow-up, there was a 20% reduction in lung cancer deaths. In other cancers like breast, the average reduction rate is 3-4%. There was also a 7% reduction in 'all case' mortality with patients dying less of other diseases and conditions. As a comparison, it takes 320 lung cancer screens to prevent one lung cancer death while it takes 600 colonoscopies to detect one case of colon cancer.
In 2016 The Canadian Task Force on Preventative Health Care released a new guideline recommending annual lung cancer screening in high risk adults ages 55-74. This was a huge step forward.
Lung cancer is a disease that has been stigmatized due to its association with smoking.  However, as many as 15% of lung cancer patients are life long NON-smokers, and 50% of patients diagnosed with lung cancer have quit before the time of diagnoses. Although smoking remains the greatest risk factor for this disease there are others. Exposure to environmental hazards such as radon, asbestos, arsenic beryllium and uranium have been linked to lung cancer. Radiation increases the risk of developing lung cancer. Disease such as emphysema, chronic bronchitis, chronic obstructive pulmonary disease and TB may increase the risk as well. Lung cancer risk increases with age – only about 10% of lung cancer cases occur in people younger than 50 years old. People that are born with poor lungs can also get lung cancer.
According to the International Association For the Study of Lung Cancer, the below are the early symptoms. If you are experiencing any of them, please discuss them with your family doctor.
Coughing, especially if it persists or becomes intense
Pain in the chest, shoulder, or back unrelated to pain from coughing
A change in color or volume of sputum
Shortness of breath
Changes in the voice or being hoarse
Harsh sounds with each breath (stridor)
Recurrent lung problems, such as bronchitis or pneumonia
Coughing up phlegm or mucus, especially if it is tinged with blood
Coughing up blood
Pain or aching in your chest, shoulder, back or an arm
What are the advances in detecting and treating lung cancer?
CT scans to detect early lung cancer
People that used to smoke and quit have been long ignored for the testing of lung cancer because X-rays have not been able to pick up small nodules that could morph into cancer. Now a CT scan provides 3D images of the lungs. The doctors can look for nodules, which on a scan appear like a shadow. Finding something in the lungs doesn't necessarily mean cancer. Nodules can be scar tissue or inflammation and about 95% of nodules are.
Immunotherapy
Revolutionary immunotherapies have doubled life expectancy in some lung cancer patients by leveraging the body's own immune system to fight cancer. Discoveries of new molecular biomarkers such as EGFR, are helping doctors find better ways to target variations among lung cancer tumors, leading to more effective drug treatments. Combination therapies that use a mix of traditional chemotherapies and cutting-edge immunotherapies are making big inroads in treating lung cancer, especially among patients with later stage disease that has spread beyond the lungs.
Surgery For Small Nodules– Microcoil Localization
Very small tumors, or nodules, have not been traditionally operated on due to their small size. Smaller size nodules have less solid component to them and are deeper in the lung tissue so surgeons could not be confident they can feel it.  So larger incisions had to be made, which lead to more invasive surgeries and more trauma to the patient.
Microcoil Localization technique evolved out of a need to reliably identify smaller nodules in the lung for removal. Microcoil localization uses CT images to help the radiologist place a small wire coil into the nodule so the surgeon can find it and remove it.
Microcoil is a special wire that's been designed to coil on both ends. The radiologist places the wire at the right depth using a CT scanner that shows exactly where the nodule is. This can be done without having to make any incisions; rather the coil is placed using a needle that's loaded with a flexible platinum wire. After the wire has been placed by the radiologist, the surgeon takes over, using a camera to find the wire. The surgeon then conducts a wedge resection, removing a wedge-shaped portion of tissue surrounding the nodule. The removed tissue is tested immediately and if the patient needs additional surgery, it can be done right then and there.
https://ekgxh4okxj4.exactdn.com/wp-content/uploads/2016/12/healthvantis-logo.png
0
0
Health Vantis
https://ekgxh4okxj4.exactdn.com/wp-content/uploads/2016/12/healthvantis-logo.png
Health Vantis
2018-11-05 16:02:08
2018-11-05 17:26:16
November 2018 Newsletter